Hire Heroes – Save Time and Earn More by Hiring Our Vetted Virtual Assistants
Hire one of our top performing heroes to handle all of your low revenue-producing activities.
Handpicked from our network of virtual assistants, this dedicated employee will be ready in 7 days or less. 
Watch the video on this page to hear a transformative testimonial from one of our clients!
Our executive-level virtual assistants can handle a wide variety of tasks:
Managing Calendar/CRM

Inbound/outbound phone calls

eMail management

Social Media management

Data entry/reporting

Following up with your clients and more . . .
Free up your time and focus more on scaling your insurance business!
Here is What Our Clients Have to Say
We are so confident you will love your 'virtual hero' that we will provide you with 1 WEEK completely FREE! That means 40 hours of outsourced tasks on our dime.
Efficiency
Take Advantage of This Service
Custom software designed by Hire Heroes to better help you train and manage your Virtual Assistant.
Chat with your virtual assistant in real-time.
Hire Heroes software supports chat, video, and audio conversations, making it simple to keep connected with your VAs. It also enables you to share your screens for more effective communication, perfect for any work set up.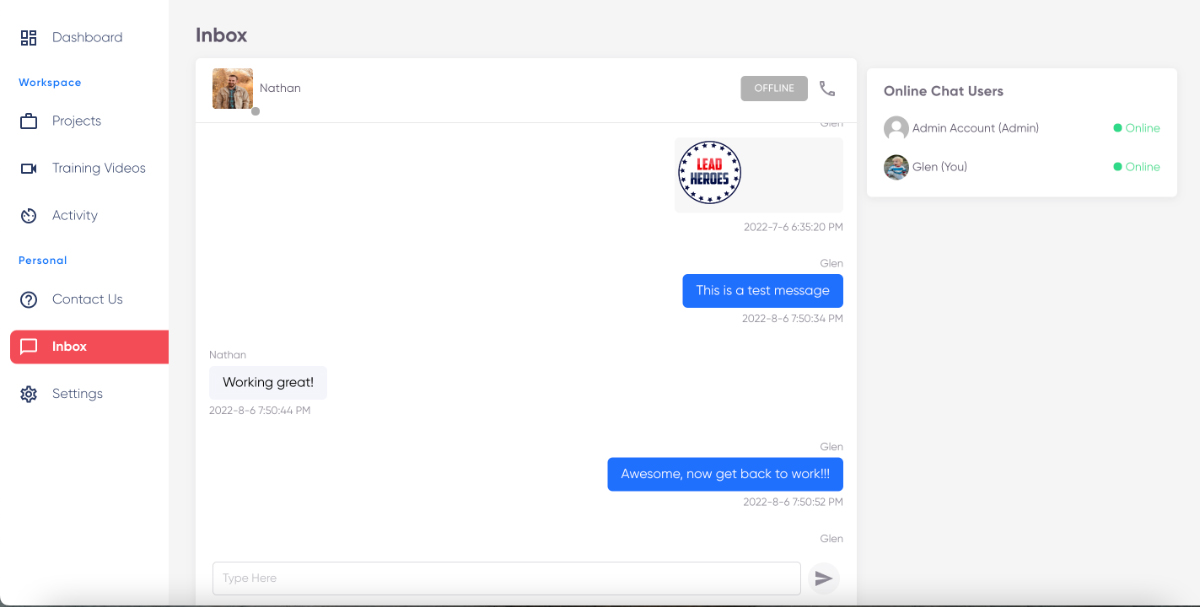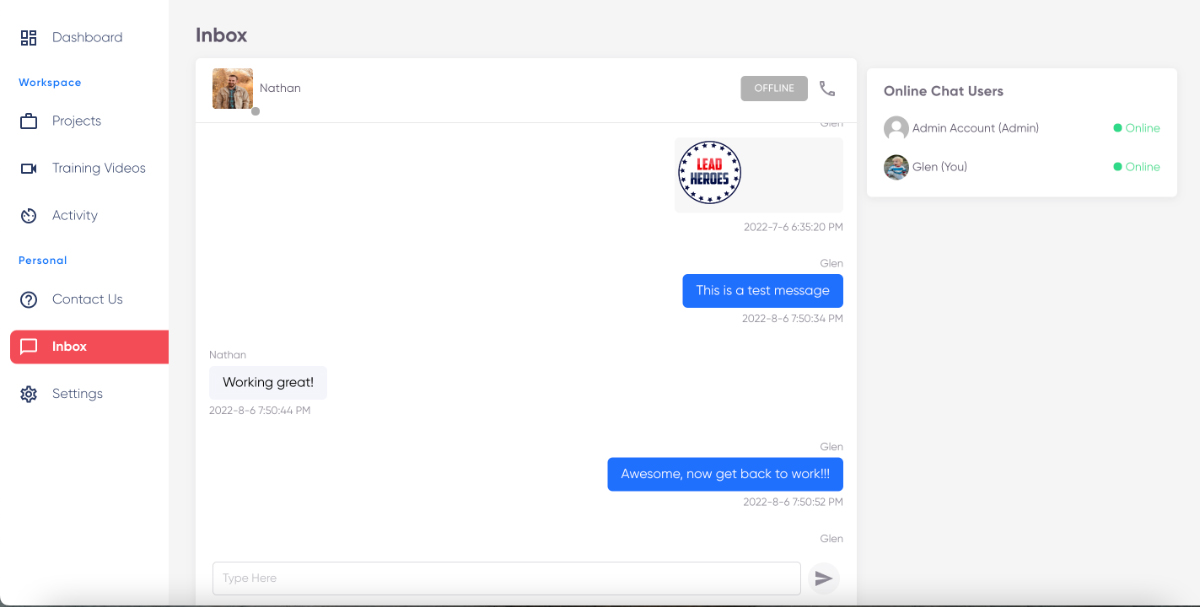 Chat with your virtual assistants in real time.
Show and tell is always much more effective than only telling someone what you expect, software training videos can be hugely beneficial to you.
Not only does this save you from having to make time to train any new VAs, but it also ensures that your message is communicated clearly and uniformly.
Managing an agency means overseeing several tasks all at the same time and creating a workflow that assures smooth execution of all your activities. With Hire Heroes' software, you can create task lists efficiently.
Whether you want to assign a single task or the complete task list to one or more virtual assistants, you are just a few clicks away from delegating tasks with ease.
Vetted Virtual Assistants
Work with proven talent!
Unlike other virtual assistant companies who randomly select people and hope that they'll work, we offer experienced virtual assistants.
These are employees who have a track record for success and every minute that they work is guaranteed.
We can provide it all for you
Find the Perfect VA Staff!
Whether you need one person part-time or ten people full-time, we have scalable staffing to meet your business needs. That's all month to month, no contract, easy to fill up and down.
Virtual Assistant Pricing packages
Get the power, control and customization you need to manage your Virtual Assistants